SO CLOSE - Help us hit our final goal !

We gave away 1,000 computers in 1 YEAR ! Yes, 1,000 !
NOW, Just a final $5,000 hits our total fundraising goal for 2018 !
Help Us raise just $5,000 before the end of the year !
Share, and donate !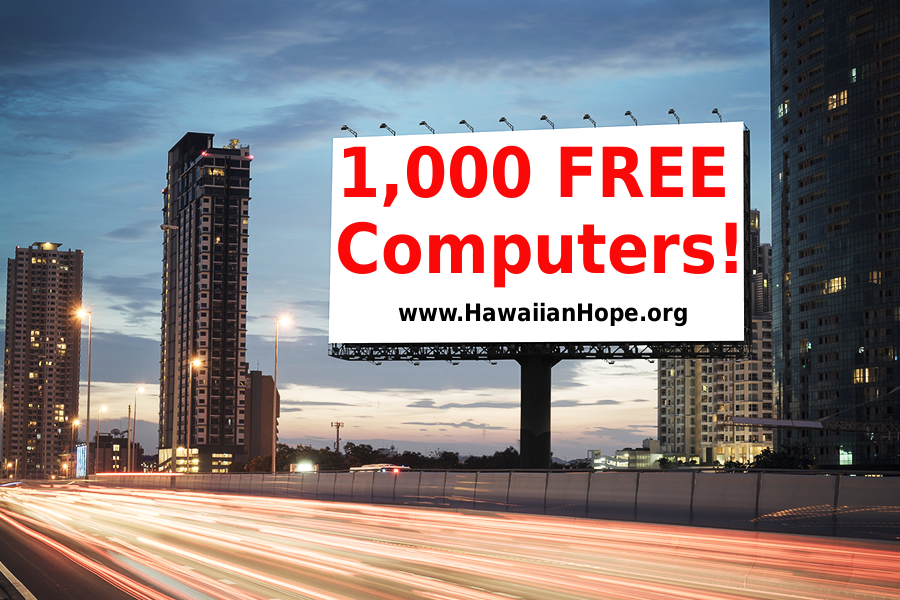 In today's world, computers = education and opportunities.
Who else in Hawaii can say they have given away 1,000 Free computers in a year ?
What is the break down ?
Over 700 computers to low income and homeless students.
Almost 100 computers to former homeless veterans.
Almost 100 computers to students taking advanced computer courses.
And all done with VOLUNTEERS !
People often ask - "What do you guys do with all of those computers you get as donations ?"
Our Answer ? We change lives.
Support our efforts and make a donation today !